Cali Kush – Here's everything you need to know about the goodness that is Cali Kush!
For those of you who love a good time, cali kush is right here for you! It offers the perfect balance between a great high and the feeling of relaxation. It isn't overwhelming for those who've not experienced it before…It helps you reach a serene, soothing stillness, and not a sedated numbness. You won't be motionless on the couch, you'll be enjoying a pleasant happy buzz.
Cali Kush strength is defined by roughly 13% THC content. The composition of Cali Kush is 45% Sativa and 55% Indica, calming the body and the mind, but not leading to lethargy. A great blend of both, with neither strain being dominant and a CBD presence of 1%. The most suitable climate for Cali Kush growth is a slightly warm one, as it enjoys the extra heat and humidity. The best time to grow this species is mid September, and the average time that it takes to flower is around 7 to 8 weeks. Cali Kush offers many good attributes to boast about, and its aroma is something unto itself. It has a fragrance of morning coffee, giving an instantly tingly, warm and cosy feeling. Once lit it emits a magical smell that's a faint amalgamation of citrusy, but also woody aromas. Even before it hits the system, it stimulates the senses with its aroma and that's where the magic begins! As you intake the goodness, the flavour runs riot on your tastebuds. With its bittersweet coffee under taste, and a dash of citrusy spices, Cali Kush is simply delightful. It delivers so much sensation at every stage of the experience.
The effects are almost dreamlike, allowing a blissful escape from the stresses and pressures of life. Most people take a dose in the afternoon, this helps them to relax amidst the pressures of the day and gives way to a state of dreamy mental bliss. Cali Kush is a comfort providing weed. If you want calmness and comfort, you now know what to get!
It is worth mentioning that you should keep dosages within limits to ensure the desired effects. If you overdo it you may experience dehydration and dryness of the eyes. It may even feel like  you've had a blow to the head, and some users experience dizziness. It has been medically used for calming stress by those suffering from disorders and conditions such as depression, anxiety, and PTSD. It can enhance their life by uplifting their mood and allowing them to function in their day to day life. In other cases, it can help with eating disorders by stimulating the appetite. It has been known to reduce nausea and vomiting, notably for cancer patients undertaking chemotherapy. Others use Cali Kush to help ease pain, for patients battling with migraines, arthritis, and other such chronic conditions it can be a real help.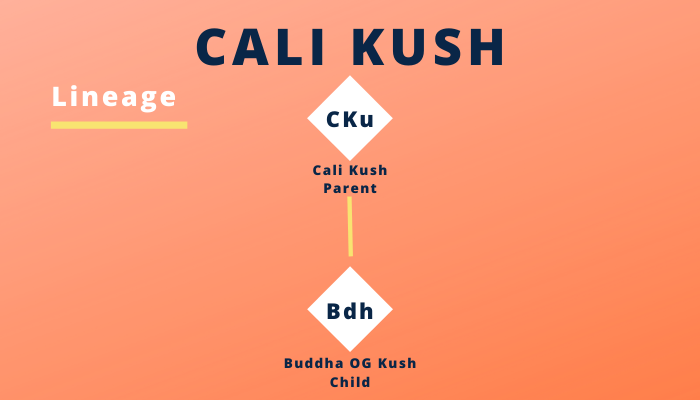 FAQs